Protection
<<shield, guard>>
In the OT, the blood of the Passover lamb applied to the doorposts protected those inside the home (Ex 12:5-23). In a similar, yet much more encompassing way, as Christians it is our privilege to live under the protection of the blood of Jesus, daily claiming it over us and our family so we can live in security and a safe place in spite of life's trials, with our anchor firmly holding onto the promises of God (Heb 6:19). Although God might not keep us from problems and pain, He will monitor, care for and watch over you (Job 1:12-2:10). His purpose is to make us more useful for His Kingdom, and this includes painful experiences, discipline and pruning (Ps 119:71; Jn 15:2; Heb 12:7-11). The Bible lists some of the countless martyrs throughout history who, although living upright lives, have been killed for their faith yet they will not suffer eternal loss; He is their protection from spiritual harm (Lk 21:16-19; Heb 11:35-38).
We often view protection as the immunity from harm, with God placing a hedge of defence around us and keeping us safe, but at other times He will allow us to 'walk through the fire', being conscious of His enabling and presence with us, and resulting in a greater manifestation of His power (Dan 3:16-28). If you are walking with Him you can confidently pray, "Hide me under the shadow of your wings...then no [unauthorized] evil will come near [us]" for we are not to fear those who can only harm the physical body – they can't touch the spiritual dimension (Ps 17:8, 91:1-16; Mt 10:28). Knowing most growth occurs in the hard times, when Jesus prayed, "Protect them from the evil one", He was not asking for trouble free lives for His followers. Rather His prayer was that their faith would not fail in the testing times (Lk 22:31,32; Jn 17:15). He may not keep us from all harm, however we can be confident what He allows to touch us fits with His plans (provided we are not walking in sin), and He will be with us in the times of testing (Dan 6:13-24; Lk 4:28-30; Jn 19:11; Act 4:28; 1 Jn 5:18).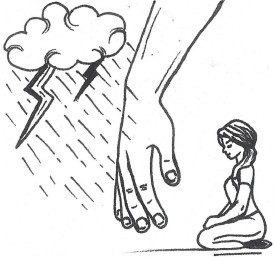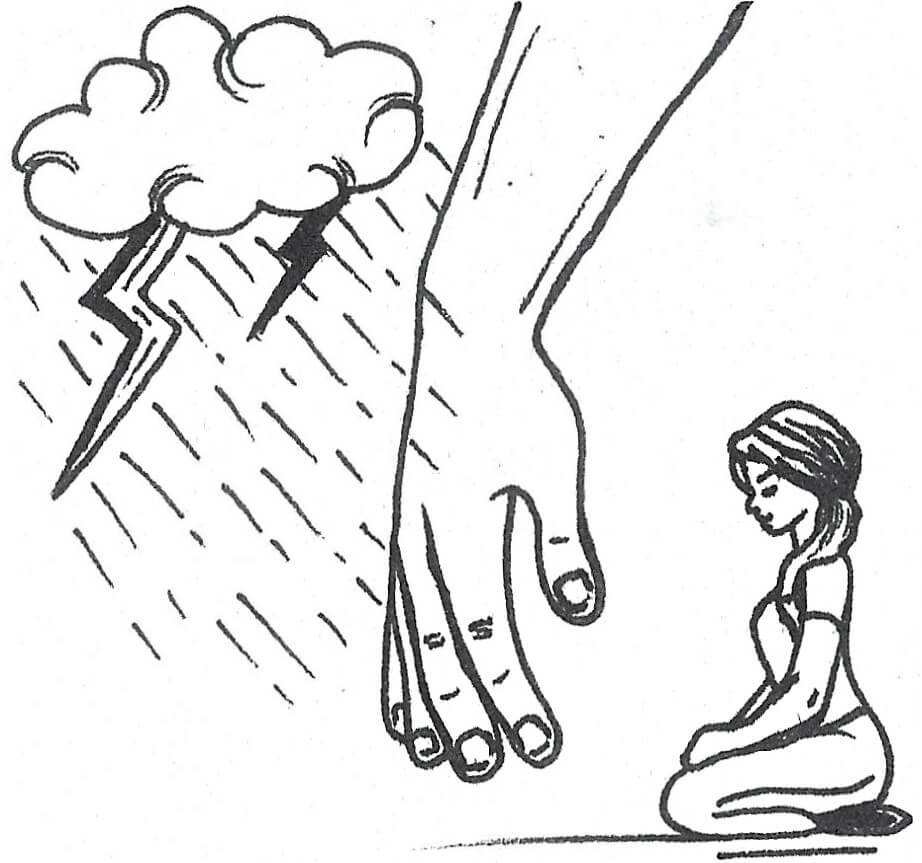 Satan was aware of a barrier or shield (a hedge of protection) around Job that he couldn't penetrate to attack this godly man (Job 1:9,10). The whole armour of God is available for our protection, especially the shield of faith to guard our hearts and minds. We have the responsibility to use those resources He makes available, besides walking in correct alignment to Him and His delegated authorities. In fact it is of utmost necessity to guard our life, in every area, from Satan who is out to destroy us – don't give him any foothold (Prov 4:23; Eph 4:27, 6:11-18; 1 Pet 1:5, 5:7). Boldly speak out, "You are my hiding place and will protect me from trouble…God is our refuge and strength, an ever-present help in trouble. Therefore we will not fear…" (Ps 5:11, 32:7, 46:1-3).
We are protected or covered by (and with) God watching over us when we trust Him and maintain a righteous lifestyle listening to and obeying divine guidance, commands and principles together with submission to the leadership structures over us. Conversely, if we ignore His precepts or resist
The Lord will protect you from the evil one – 2 Thessalonians 3:3
God through sin, we step outside this spiritual covering placing ourselves in the enemy's firing range (Deut 28:1,2,15; Mt 2:12-15, 7:24-27). Choosing to walk God's way is a definite spiritual barrier of defence against evil, where the fiery darts of the enemy cannot penetrate (Job 1:10; Ps 25:21; Prov 2:8, 30:5; Jn 10:28; Eph 6:16).
"The eternal God is your refuge..." (Deut 33:27). "May your love and truth always protect me…I've taken refuge in you" (Ps 40:11; 71:1-4). In presumption, some people think that God will protect from all harm, and then become offended when they come under attack but He promises "When you pass through troubles I will be with you...nothing by any means will hurt you" – our soul (the core of our being) can't be separated from the love of God regardless of what comes against us (Isa 43:1,2; Lk 10:19; Rom 8:39). Isn't it comforting to know His presence is with us always and He watches over us as "the apple of His eye" (Ps 17:8; Zech 2:8; Mt 28:20)?
See also: armour (spiritual), blood, covering, guard, obedience, presumption, problems, refuge, safety, security.