Invitation
<<request>>
The invitation is extended, "Come all who are thirsty...all who are weary and burdened" (Isa 55:1; Mt 11:28-30; Rev 22:17). All are welcome, none will be turned away (Jn 6:37). "To all who receive Him, to those who believe in His name, He gives the right to become children of God" (Jn 1:12). Although God invites all people to share in the blessings of heaven, it's only those who respond and accept the offer of forgiveness of sin that will enter. The invitation has been given – each person chooses to either accept or decline the offer.  Many are preoccupied with the affairs of life and have not seriously considered the implications of ignoring the invitation of Jesus (Lk 14:16-20; Jn 3:16,36).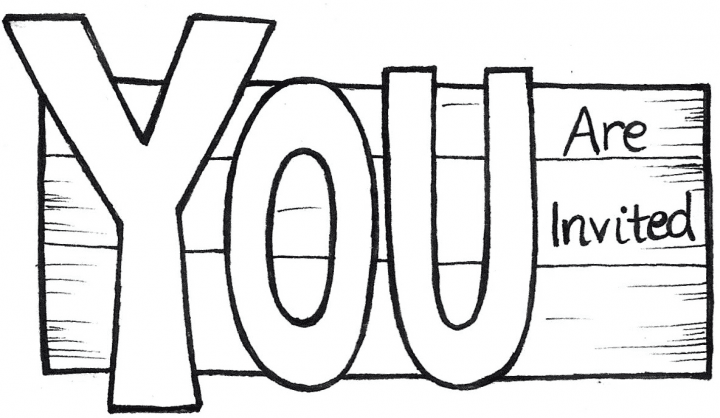 Some attempt to get to heaven by other means but these are futile because we can't earn salvation, it is a gift with salvation only found in Jesus, He is the only way to God (Jn 14:6; Acts 4:12; Eph 2:8,9).
As Christians, Jesus has delegated to us the responsibility to invite people to 'the great wedding feast' (Mt 28:19,20; Rev 19:6-9).  Are we creative and using our initiative to influence people to consider the offer of salvation?  We should be intentional yet sensitive and not overbearing in presenting the gospel.
The invitation of Jesus is, "Come, follow me and I will make you..." (Mk 1:17). If we commit ourselves to Him and His purposes, He will transform us into something that would not be possible any other way. This requires us, as a follower of Christ, to "take up our cross daily" – denying our wants and rights, choosing rather to be committed to a higher and eternal calling by giving ourselves to God
Do I invite others to become followers of God ?
(Lk 9:23; Rom 12:1). If we don't do this we are not worthy to be called His, and we could be shut out of heaven (Mt 7:21-23, 10:38). "Many are called but few are chosen" (Mt 22:14). Many start out to follow Christ yet when the going gets tough they drift away, they don't outwork the power of salvation (Lk 8:5-8). Although the invitation to follow Christ is free and readily available to all, there is an increasing and ongoing cost to the process of becoming more like Him and thus fit to inhabit heaven.
An invitation or altar call is often made at the end of a Christian service for those wanting prayer about a concern or to make a confession of faith in Christ.
See also: call/calling, choice, decision, destiny, heaven, salvation.