Grace
<<unmerited favour>>
Grace is experiencing undeserved favour, forgiveness, salvation and the love of God; all this and more because of Jesus (Jn 1:17, 10:10; Rom 5:2). An acronym is God's Riches At Christ's Expense. Without grace, there would be no gospel. Grace is giving us what we don't deserve (heaven); mercy is not receiving what we do deserve (hell). God is gracious and merciful, not treating us as our sins deserve (Ps 103:10).
God is not answerable to anyone for His gift of grace and was under no compulsion to rescue us yet, out of His generosity, He gives eternal life to those who don't deserve it by drawing them to Himself through Jesus (Jn 6:44; 2 Cor 9:14,15).  This should cause our hearts to continually rejoice in God. It is by grace we are called according to His purposes – upon repentance, and with justification also being freely given – so we can resemble the character qualities of Jesus and bring God glory (Rom 3:24, 8:29; Gal 1:15; Eph 1:7,8; 2 Tim 1:9, 2:25; Tit 3:7). We can't earn this gift but must fulfill conditions to be able to receive it – humble acknowledgement of our need of forgiveness of the sin which we
repent of (Eph 2:8,9).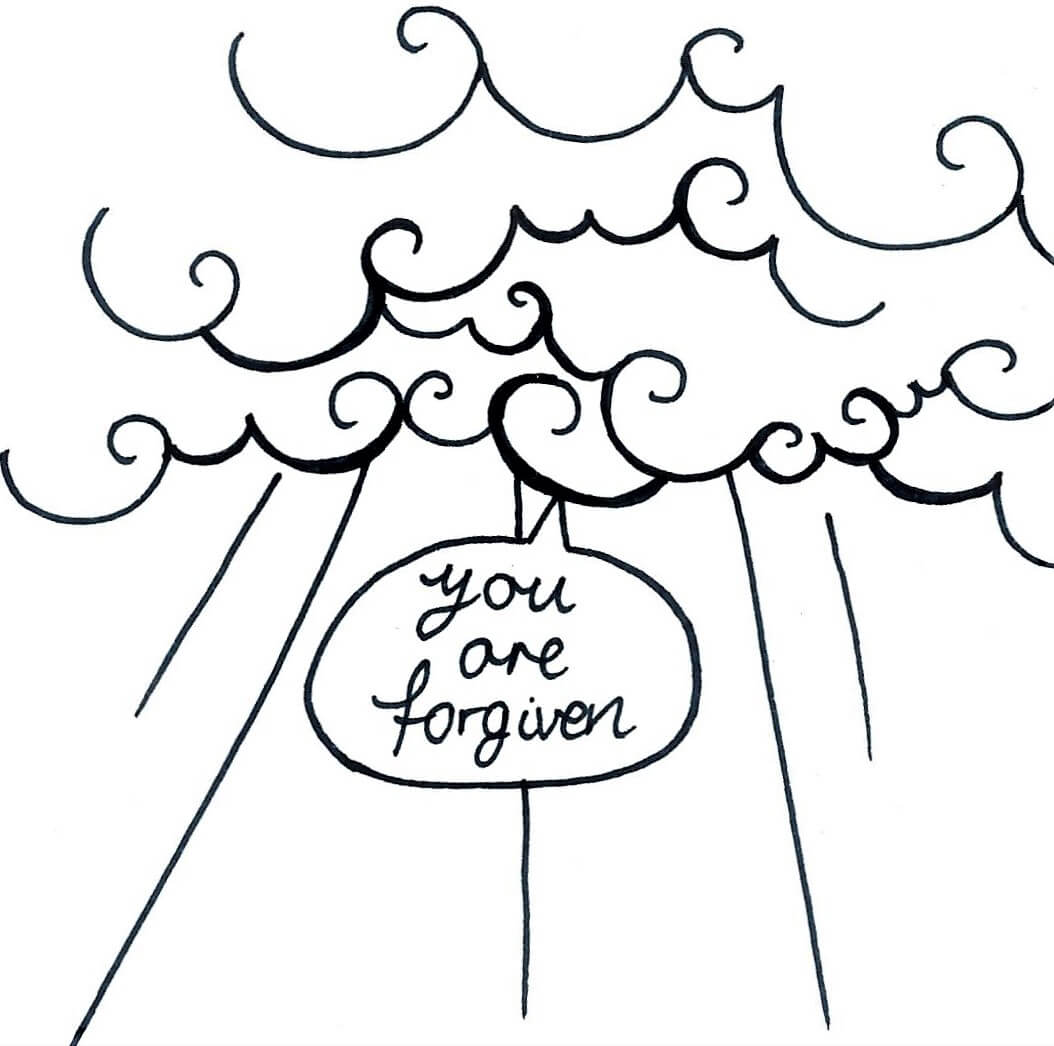 We have all sinned and fallen short of God's standards yet are justified freely through the redemption that came by Jesus Christ – showing the incomparable riches of His grace to us (Rom 3:23). "We all stumble in many ways" yet when we confess our sin the blood of Jesus cleanses and He treats us as if we had never sinned (Jas 3:2; 1 Jn 1:9). God doesn't limit the number of times we can come to Him in repentance, seeking forgiveness when we have sinned and asking for His help to live a changed life. If there is a recurring problem or area in which we consistently fail, as well as asking God for His help, make changes in your attitude and lifestyle that will correct or overcome that weakness. By living holy, changed lives, we show our gratefulness to Him.
Being recipients of His grace should keep us: humble – "Why me, that I should be chosen?" (Lk 1:43). In fact the attitude of humility will enable us to receive more grace (Jas 4:6; 1 Pet 5:5). Evidences will include: being thankful – by the grace of God I am what I am (1 Cor 15:10); obedience – continuing in His ways, and so continuing to
By the grace of God I am what I am – 1 Corinthians 15:10
experience His grace (Rom 11:21,22); outworking His attributes, "It is no longer I that lives but Christ lives in me" (Gal 2:20); sharing Jesus – our speech full of grace, seasoned with salt affecting those around me for good (Col 4:6); active – abounding in good works at all times (2 Cor 9:8); growing – in grace and knowledge of God (2 Pet 3:18); generous – passing on to others the grace of the Lord Jesus (1 Cor 16:23); giving – to those in need as we have received in plenty, sharing as Christ did (2Cor 8:7,9; 1 Jn 3:17); forgiving – as Christ forgave us (Eph 4:32); loving others –  because we have experienced God's love (1 Jn 4:11); showing mercy – as we have been forgiven a debt we could never repay (Zech 7:9; Mt 5:7).
Salvation's offer is "whosoever will" but requires each individual to accept this gift. After becoming a Christian we must continue in the grace of God, not trying to live a works-based religion (Gal 3:3). Also, we must not think we can continue to live a sinful lifestyle and God will understand and not hold us accountable because we are under grace. He does forgive sin, which is confessed and turned away from, not continued to be willingly and unashamedly practiced (Rom 6:1,2; 1 Jn 3:6,9, 5:18). Grace is available to cover our past but not the deliberate ongoing sinful behaviour. Resisting and turning away from the grace of God is apostasy (Heb 12:15).
Jesus was full of grace and truth while the Holy Spirit is also called the Spirit of grace (Jn 1:14,17; Heb 10:29). From the fullness of His grace we have received many blessings, being able to confidently approach God's throne (the throne of grace) and receive help in the time of need knowing that Jesus suffered in the flesh as we do, yet He did not sin (Jn 1:16; Heb 4:15,16). God told Paul when he was pleading for relief from a problem he had, "My grace is sufficient for you" (2 Cor 12:9). It was as if God said, 'I am with you, and that's all you need. Later Paul said, I don't bypass or think lightly of the grace of God for by it I have become His servant (Gal 2:21; Eph 3:7,8).
It is our responsibility to share God's grace with others, relying on His enablement rather than putting our confidence in what we are and what we can do in our strength, so we can all grow into what God has for each of us (1 Pet 4:10; 2 Pet 3:18). As God has been gracious to us, we should be gracious to others, aware that any debt others have against us is nothing compared to what we owe Him (Mt 18:23-35). Our conversation should be gracious as was Christ's when He was interacting with the lost (Lk 4:22; Col 4:6).
Salvation is by the grace of Jesus which increases and reigns over sin (Rom 5:15,19-21, 6:14). We need to understand the seriousness of sin so we can better comprehend His grace. There is a link between the sovereignty of God (His 'ordering' of the events surrounding our lives), the grace of God (His giving us what we don't deserve) and the freewill of man (that many times is in rebellion against
God's grace is always greater than our sin – if we repent
the loving desires of God). The active work of God within us, gives us the desire and ability to do His will, while the grace of God teaches us to say 'No' to ungodliness and worldly passions (Phil 2:13; Tit 2:11,12).
Common grace is a gift to all – Cristian and non-Christian – to enjoy the blessings of life, provision and abundance (Mt 5:45). In contrast saving grace is experienced only by those who put their faith in Christ and who ultimately enjoy Him for all eternity.
'Saying grace' is a short prayer thanking God for the provision of food and asking His blessing before eating a meal (Mt 14:19; Jn 6:11; Act 27:35). Do I acknowledge my gratitude to God?
See also: cheap gospel, election, gospel, mercy, predestination, salvation, sin/sinners, sovereignty of God, weakness.