Communion
<<spiritual union>>
In the church this is close fellowship or sharing together, particularly in the remembrance feast where believers have fellowship with Christ. This is also termed the Lord's Table, the Lord's Supper, breaking of bread, Mass, the Eucharist, or Holy Communion. A Communion service parallels the OT Passover; an annual remembrance of when the Israelites were slaves in Egypt and the angel of death 'passed over' their homes if animal blood had been applied to the door posts (Ex 12:7). It is significant that Jesus' last meal (called the last supper) with the disciples was celebrating the Passover, immediately prior to His crucifixion (Mt 26:17-29).
Jesus instructed His disciples to use bread and wine as symbolic tokens to regularly remember the sacrifice He was going to make when He died for our sins on the cross (Mt 26:26-28; Mk 14:22-24; Lk 22:19,20; Jn 6:53-58; 1 Cor 11:23-26).  The bread was to symbolise His body given that we might be physically, mentally and emotionally healed,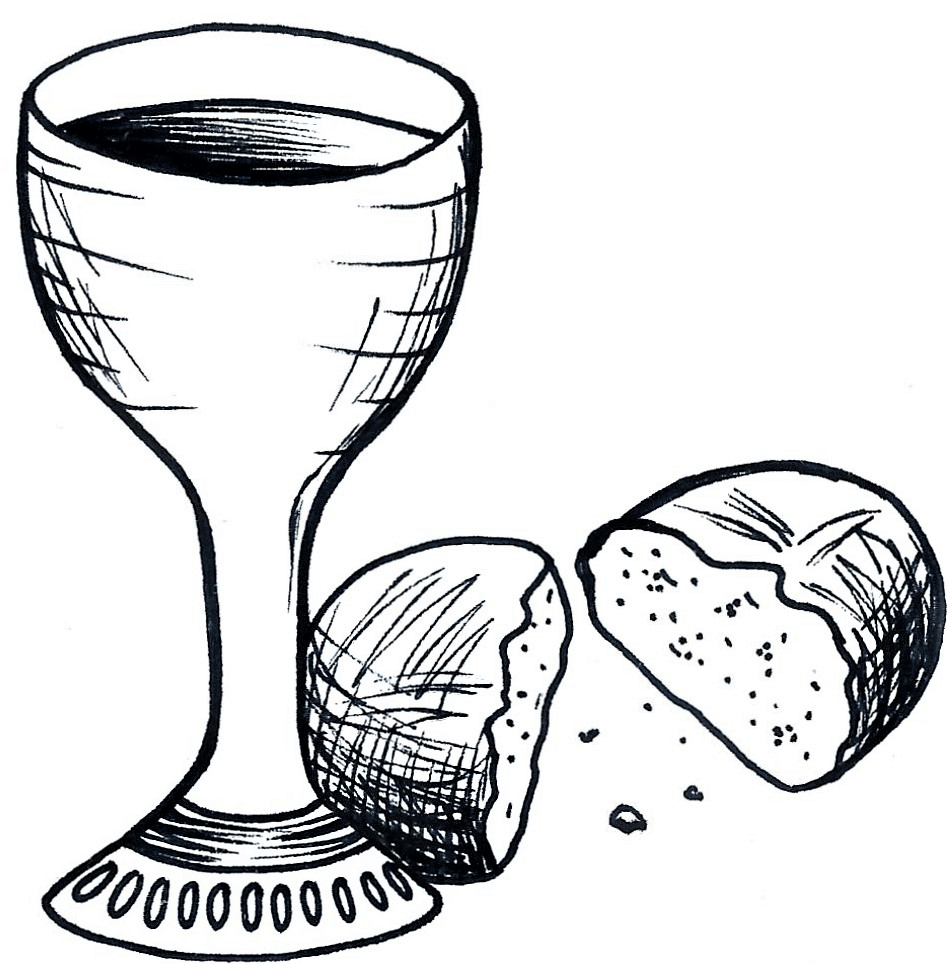 and the wine to represent His life's blood given to redeem us, sealing the new agreement or covenant between God and man whereby we can personally approach God. The OT prophetically states, "He forgives all my sins and heals all my diseases" (Ps 103:3). "He took our infirmities…by His wounds we are healed…and the Lord has laid on Him the iniquity of us all…He bore the sin of many" (Isa 53:4,5,12). We recognize that it was Jesus who delivered us from the bondage of Satan and brought us into right relationship with God.
Taking communion does not make a person a Christian nor should it be taken without a right heart attitude (1 Cor 11:27-31). Prior to having Communion Christians should examine their lives, confessing any sin, and removing any barriers in their relationship with God or other people.  Communion should be an incentive to put matters right so we can partake with a clear conscience, rather than not partaking because of unresolved spiritual problems.
As Jesus was one form of the Godheads trait of truth He could also say He was the true bread of life and true vine, represented in the two symbolic emblems of Communion (Jn 6:32,35, 15:1). The incorrect Roman Catholic belief that the bread and juice become the actual flesh and blood of Christ is called transubstantiation.
Some consider the bread should be without leaven (yeast) and the juice actual wine as it was when Jesus instituted this remembrance ceremony. However, the focus is not on the emblems it is on Jesus who gave His lifeblood that we can have eternal life, and who was 'broken' so that we can be fixed by Him. By regularly taking of this 'love feast' we remind ourselves of the enormous cost of our salvation and keep our love for Jesus strong, honouring Him for suffering in our place and recommitting ourselves to live for Him. Jesus was totally committed to us and went to the cross on our behalf.
Communion is a sobering time, when we consider the high price it cost our Saviour, the penalty that should have been ours. Yet it is also a joyous occasion, as we understand the benefits – the cleansing from sin and release from eternal punishment, the opportunity for wholeness in every area of our lives and the relationship with Jesus that will extend out
Jesus gave His all that He might get my all. Does He have it?
into eternity. It is another opportunity to renew our commitment and reinforce our ongoing connection to Him by bringing us back to the divine standards.
Baptism and communion are the only two ordinances or visual aids to our faith Jesus specifically said we should practice (Mt 28:19,20; Lk 22:19,20; 1 Cor 11:23-25).
See also: commitment, examine, last supper, ordinance, Passover, symbols, transubstantiation.